the denver super rally is wednesday night.
and
this is from team nader
:
Obama's Credit Card Connection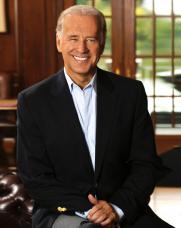 Drop $39 now on Nader/Gonzalez.
Why?
To protest Obama's choice of the Senator from MasterCard for VP.
That would be Senator Biden.
(By donating $39 now to the Nader Media Fund, you'll be helping us report more on Mr. Plastic in the days to come, but for starters, check out this account of how Biden fronted for the credit card companies in Congress.)
Why drop $39 now?
As a protest against the VP candidate from MasterCard.
Because $39 is key rip off number for the credit card industry.
Let's say you miss your credit card payment by one day.
What does the credit card company do?
Exactly.
They sock you with a $39 late fee.
And now, if Obama/Biden win the election, MasterCard and Visa will have a lock on the White House.
And who will stand up to the credit card industry and tell them -- no more rip off late fees?
Obama/Biden?
McCain?
No.
And --
No.
Only Nader/Gonzalez will stand up to the avaricious credit card corporations.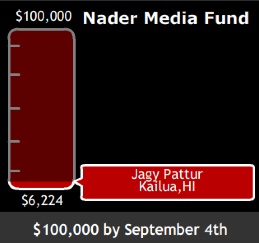 Who trap their consumers with --
29 percent interest rates.
$39 late fees.
Over limit fees.
Double cycle billing.
Disappearing grace periods.
$15 phone payment charges.
And every other possible way to rip you off.
To keep you in hock.
Forever and ever.
So, step up to the plate.
And drop $39 on Nader/Gonzalez now.
You'll be protesting the corporate Democrats' descent into credit card hell.
And supporting the only campaign that has the independence and guts to stand up to the industry and say -- enough!
Better late than never.
Onward to November.
The Nader Team
PS: Remember, if you donate $100 or more, we'll send you three DVDs -- the Denver rally, the Minneapolis rally, and a special debate DVD. (Three DVD offer ends September 4 at 11:59 p.m.)
now i want to talk about the whore amy goodman and whore is the only word for goody.
she coozed up to larry flynt in an hour long snow-ball session on democracy now and of course thought his hustler magazine was just the place for a progressive to publish.
she had 2 hours today and couldn't once note that it was the anniversary of the enactment of the 19 amendment. she doesn't bother with women's history - we're lucky to get 1 segment every 2 or 3 years - and she couldn't note it even though it fit in headlines (hillary speaks tonight) and even though she did a 'women's segment.
she's nothing but a whore.
and i really want you to think about it this week. whore goodman was willing to publish in a magazine that no 1 bought for the article.
she was willing to use women as slaves. use their naked bodies to whore out her work.
she is trash.
and she wants to get props for her crap?
she wants people to look at her and think she's some statement for equality?
she's a whore.
plain and simple, just a whore.
a playboy interview? we'd roll our eyes. but playboy is not hustler.
and she has NEVER apologized for her actions.
noam chomsky has.
he apologized this summer and explained he didn't know anything about hustler. they asked him for an interview and he asked them who they had interviewed. that's all he knew about them. (and he also was surprised that they didn't provide him with a transcript.) amy goodman has never apologized.
all this time later.
she only killed her deal - she was going to publish there regularly - when her ass got called out.
she's always going on and on about when the new york times is going to apologize for this or that. when is amy goodman ever going to apologize?
i stopped to watch hillary's speech.
it was wonderful.
didn't change my vote.
barack's not prepared, he's a sell out and i don't trust him.
onward!
let's close with c.i.'s '
Iraq snapshot
:'
Tuesday, August 26, 2008. Chaos and violence continue, Kurds feel left out, al-Maliki is not to be believed (if you believe his cabinet), independent presidential candidate Ralph Nader gears up for tomorrow night's Super Rally and more.
Shootings?
And she explained: